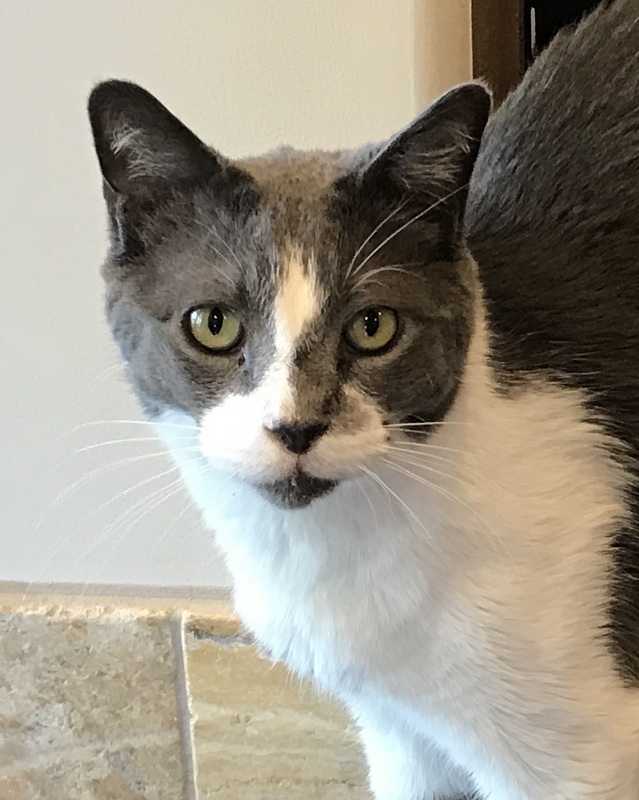 Breed: Domestic Short Hair
Gender: Male
Born: 06/01/2009
Desert Paws rescued Eliot from a hoarding situation. As is common in hoarding environments, Eliot did not have much contact with new people and as a result was extremely shy and distrustful. It took a couple of years for Eliot to come out of his shell and let his personality shine! These days he is commonly called 'The Welcome Wagon' because of his balanced approach and friendly nature towards new Desert Paws intakes. Eliot is adept at helping new cats settle in to our rescue environment, and we so value his friendly and affectionate attitude!
Despite all of Eliot's incredible qualities, he has one very unfortunate weakness: he's a tinkler. Our amazing little ambassador has a sensitive bladder, which causes him to urinate whenever and whenever the mood strikes. This is not typically a trait that a potential adopter is looking for, and so we have happily accepted him as a permanent member of the Desert Paws Rescue team, and a Sanctuary Resident. We gladly clean up all of Eliot's unintended messes, and are happy to give him a peaceful and safe place to spend his years!